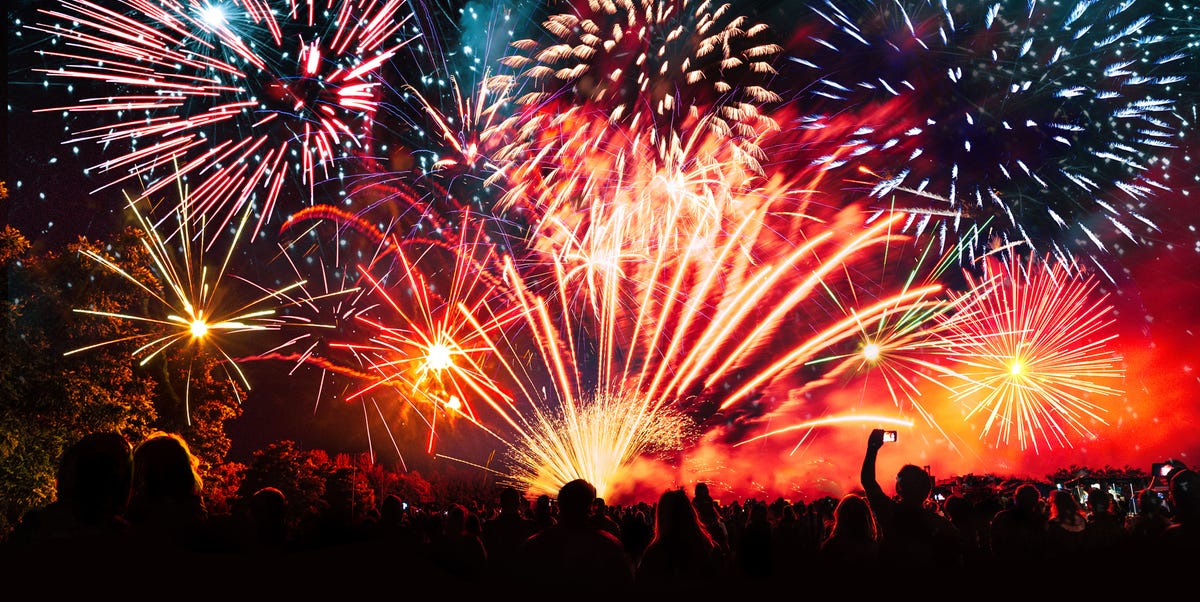 All was quiet in the evening darkness as a neighbour and I walked our dogs, on leash, through Fountainbridge Park to Allen Drive. Suddenly the sky was filled with a series of startling bursts of colour accompanied by  thunderous booms. My companion's dog was so terrified, he broke his leash and took off through the park. Mine nearly pulled my arm out of its socket as he bolted frantically to get away from the explosions that continued non-stop. He tugged me all the way down Highmore towards our street as the barrage amplified.. There on the corner of our intersection a man was lighting off his fireworks right on the public boulevard beside his house. These were not minor fireworks, these were major light shows – the kind that make crowds "OH" and "AH" on Victoria Day and Canada Day.
The problem was that it was neither of these two days when fireworks can legally be set off in Ontario and Caledon. On these days, people with pets, the elderly in home hospice, the recently arrived from war torn countries, families with very young children, and persons recovering from PTSD can close their doors and windows and keep a modicum of quiet inside their homes until the assault is over. The adult offender in this case  had picked July 4 to celebrate, forgetting perhaps that he lives in Canada.
He was either ignorant of Ontario law and Caledon's by-laws regarding fireworks, or stupidly selfish.  I suspected the latter as he became aggressively defensive when we exchanged words about stopping the display. He quieted down shortly thereafter when he received a letter I sent him copied to the Town, the Caledon OPP, and the Caledon Fire Department who actually enforce the by-law.  He no longer set off displays after that day.
But the barrages continued over the next two weeks of July, with large displays coming from the North Hill section of Bolton, and the occasional local small burst from a variety of young teens in Fountainbridge Park and the Allan Drive Middle School parking lot. When I informed one of the  teens about the laws of the land, he replied, "But we didn't get to light them all on Canada Day." "Gee," I replied, "I guess you'll have to keep them dry until July 1st next year."  
And during the recent  Diwali festival, came another fireworks incident with my wife walking our dog. She quickly brought the terrified dog home and went back to speak with the youths. It soon became apparent that they were not celebrating Diwali when one of them told her that he was lighting fireworks because it was his birthday, She informed them about Ontario law and the Town's by-laws, but instead of apologizing for setting off an illegal fireworks display, the two young boys proceeded  to tell her to do obscene things to herself, and then quickly scuttled off into the darkness. 
To accommodate diversity, the Town of Caledon is amending its Fireworks By-law to include cultural celebrations that traditionally include fireworks, like the Chinese Lunar New Year and Diwali. However, that By-law, like many things delayed by pandemic priorities, has not come before Council for approval. Unless the organization or person is a licensed pyrotechnic engineer with a permit, like say at Canada's Wonderland, there are only two days a year that the general public can legally set off fireworks.
Those two days are Victoria Day and Canada Day. Period. You must be eighteen (18) years of age to purchase fireworks.  If you notice any illegal fireworks displays that are disturbing the peace in your neighbourhood, get the location and inform Caledon Fire at this email address: Fire@caledon.ca. Similarly, if you notice vendors selling to underage youth, notify the Caledon OPP and Caledon Fire. And if you are a parent setting off illegal displays, or providing fireworks illegally to youth, learn the laws or face the consequences. Ignorance is not knowing what the offending behaviour is; stupidity is knowing but continuing the offending behaviour anyway. It's time for some of our neighbours to smarten up.
The way I see it.
***
Skid Crease, Caledon
*image from popularmechanics.com